If you thinking about investing in a new sign or some signage for your business, then it's important to ensure you find a quality sign company. The sign industry has many companies that specialise in all kinds of signage. Additional some companies offer a variety of service such as design, installation and ongoing maintenance. So when you're spending money with a sign company, be sure to check that they can provide you with the services you need.
Importance of a Good Sign Company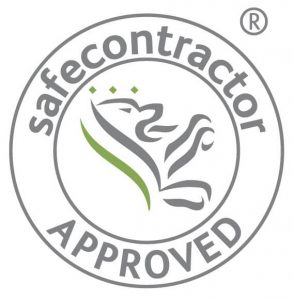 To some businesses all sign companies might just seem the same. However, all companies will have their own sign making processes and the services they offer will differ. For example, you might not choose a sign company if they specialise in wooden signs, when you're looking for a neon sign.
It's always a good idea to make comparisons and look at the portfolio of a company, as this helps to give you a better understanding of what different companies are capable of offering. Just because one company might seem cheaper, it doesn't necessarily mean that it will be the cheapest sign company in the long run. Although one company might initially seem cheaper, other aspects such as installations, maintenance and repairs could end up costing you more in the long run.
When choosing a company for signs it's always important to consider every aspect, whether it be previous work they've carried out or the cost of their signage.
When looking for a Signage Company, Consider the Following:
When looking for a signage company, there are a number of thing to take into consideration. Shopping for a sign company is no different to shopping for anything else.
Some of the important things to consider include:
Established – Sign companies that have been around for many years, have usually refined their skills meaning they are able to offer a better-quality signage service. Companies that have been around for longer usually have a more established reputation and a larger portfolio of work.
Customer Feedback – Just like anything else one of the most important things to consider is previous customer feedback. Feedback can usually be found on places such as Google Places and other online review sites. Seeing previous customer feedback allows you to gain a better understanding of a company and the services that they offer.
The Services They Offer – Whether you're in need of design, installation or even ongoing maintenance, ensure the sign company you choose can offer the services you need.
Who They've Worked With – Don't be afraid to look at what businesses the company have previously worked with. Many established companies offering signage services will have worked with a least one company you know in the local area or even across the country.
The Cost Of The Signs They Offer – The cost is always an important factor to take into consideration when choosing a sign company. The cheapest sign companies aren't always the best, sometimes going for the option that costs that little bit more means you'll be able
If you are looking for a quality sign company that has the ability to make custom signage, A1deSIGNS can help you moving forward. Contact us for a FREE QUOTE.