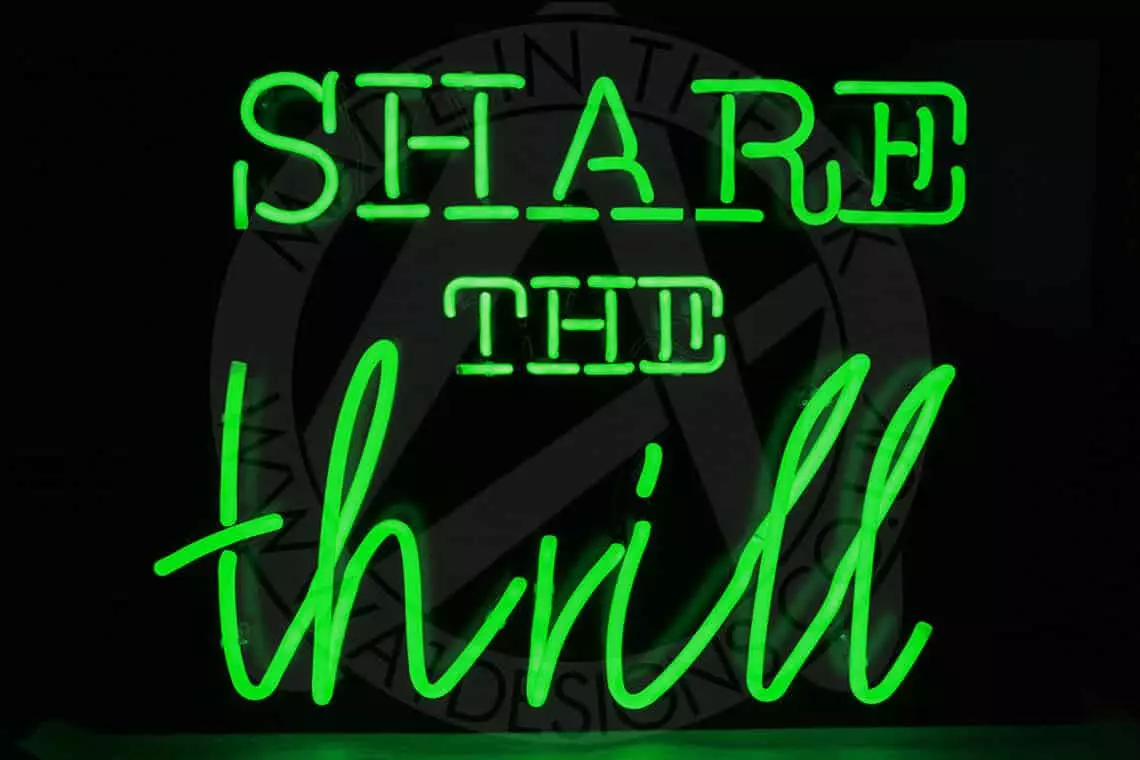 Neon signs and neon art are becoming increasingly popular for both commercial and domestic use… 
After all, there is only one type of neon. Glass tubes that are hand bent to a design, offering a unique way to create both art pieces or neon signs, fully recyclable, long lasting and versatile.  
Neon can brighten up an office space or provide a soft glow for your home. Whether it's business or pleasure, take a look at five handy tips on how to work neon into your décor, whether it be your premises or your home. 
1. Neon and neutral
A great interior design tip, which is becoming very popular, especially with today's 'minimalist' interior approach, is pairing neon colours with neutral colours. If you want to add some excitement into your space, a neutral-coloured room is a perfect backdrop for some bold pops of colour, so let your neon take centre stage whilst the rest of your room is calm and subdued. 
2. Create fun rooms where you can use neon
Whether it be a craft room, a play room or your child's bedroom, they're great places to have a play around and experiment with colour, without having to be too serious. In the work place, breakout areas are a good place to start spreading your neon cheer. 
3. Know your area, know your neon
The key to having neon is knowing just how to effectively utilise the effect in the space you are placing it. A mass of colour and complexity in a small area can sometimes be confusing to the eye and cause an effect that is the opposite of what you intend. Likewise, neon that is too understated or spread out over a large space can disappear in the background and not draw the attention you need to your area. 
4. Turn down the lights
If you are looking to wind things down rather than liven them up, neon can still be a great addition to your space. With the ability to dim the light, neon can be used in a variety of forms as mood lighting or even as a night light for a child that then operates as a room decoration as they grow. 
5. Neon signs
Creating your own neon signage, not just adds a personal touch to your space, but also allows you to incorporate a creative flare into your home, office or commercial building. 
We hope you found this post helpful? Check out more of our neon articles here. And please drop us a line if you'd like to chat about any of the details we've covered or to find out more about how our variety of neon signs can help your business.