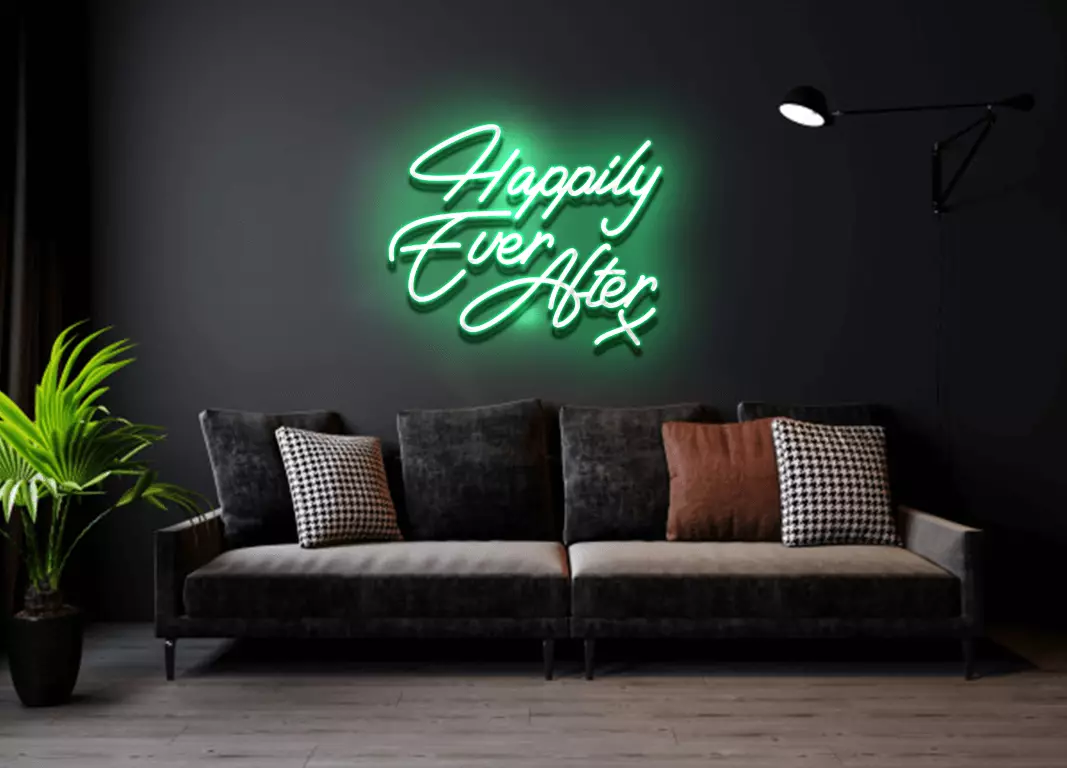 With people spending unprecedented amounts of time in their homes during the past 12 months (thanks to lockdown) it's not surprising there's been a real upsurge in domestic neon purchases. 
Whether bringing life to a games room, a 'man cave' or a child's bedroom – more and more people are turning to neon to bring some colour and life into their homes. 
After all a neon sign is a great way to add some colour and fun into your abode.  
How can neon enhance the look of your home?
Neon is an incredibly versatile light source. Able to be dimmed, or flashed, it is more than capable of fitting into any environment around the house from being used as mood lighting within a living room or dining area to a more animated style. 
Everyday use
If you want to make the most out of your neon, you will most likely want to have it displayed in an area where you can show it off on a regular basis. If you are looking to simply add a bit of colour to your home, then straight sections of neon are ideal to be placed either around your ceiling, or in a cove to have the warmth radiate out into the room. 
Alternatively, a neon sign is a great gift for a child's room and when equipped with a dimmer, can serve both as a nightlight for a younger child or a great keepsake as they grow into adulthood 
Special uses
Recently converted one of your spare rooms into a game's room or man cave? Or simply looking to liven up a room you spend a lot of time in with guests? Neon draws the eye in a welcoming manner, the light is easy on the eyes and is guaranteed to be a talking point with your guests. 
If you are throwing a party, a neon sign is the perfect centrepiece. With flashing capabilities, you can draw the attention of anyone in the room. Alternatively, if you are looking to have a quiet evening with a few friends, the dimming option of neon helps create a nice calm relaxing environment in which to entertain. 
Whatever the intended purpose, a neon sign will be remembered by your guests. 
Deciding on your domestic sign
As with many things, the hardest choice is often not whether to have something or not, but rather what to have. Your imagination is the limit with neon. With each tube being bent by hand, almost any font style or design is achievable. 
Whether you have a design in mind, only have a rough idea or have no idea at all, here at A1deSIGNS we can help make your neon dream come true.