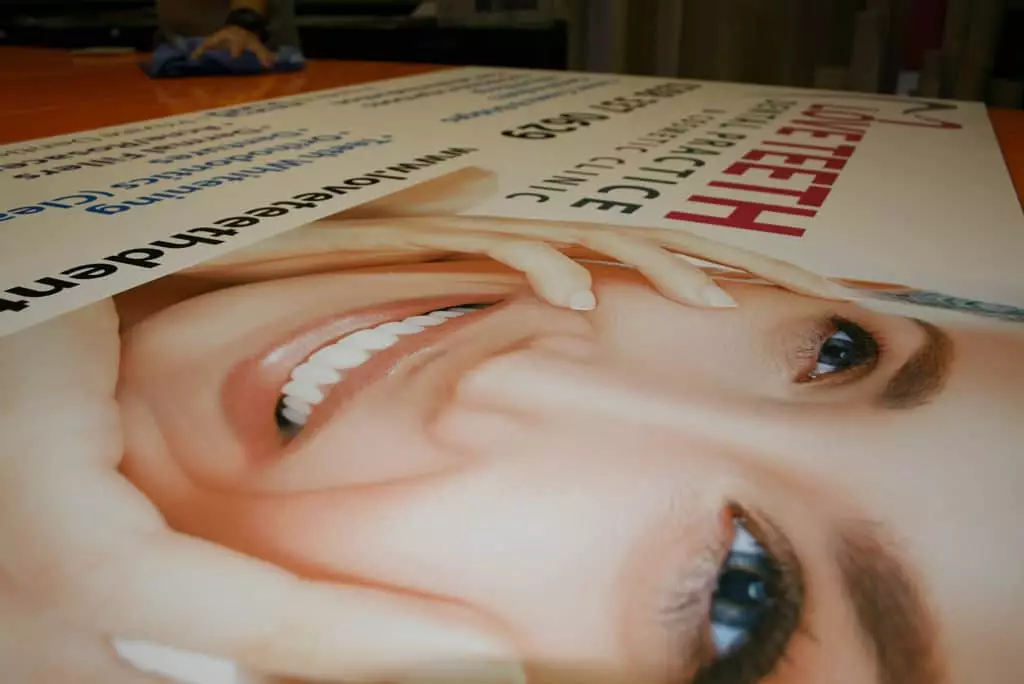 At A1deSIGNS, we're not just experts in the field of neon. From Flat CNC cut letters, to tray panels, light boxes and built-up letters, if it exists in the sign world, we have probably done it and still do.
One of the most popular signage requests we receive is for large format printing – again, something we know a lot about.
Large format printing is an incredible way to display your product, business, sale or event on any scale with vibrant colour and incredible definition. And here, in our opinion, are the top five benefits of large format printing…
Versatility
It is not just vinyl that can be printed on either. Card, paper even certain fabrics and materials can be printed on allowing for different effects and suiting different requirements.
Choice of Colours
With large format printing a whole range of colours open up, including CMYK and pantone ranges
Cost effective
For large prints, or print runs of large quantities, large format printing can be one of the more cost-effective signage mediums. We hope you found this post helpful?
Illumination
Printing can also be used in combination with light boxes and other forms of lighting to ensure that your prints are visible even at night.
Clarity
When using a high-quality source file, even large prints will be displayed with outstanding clarity.
---
Check out more of our signage articles here. And please drop us a line if you'd like to chat about any of the details we've covered or to find out more about how our variety of neon signs can help your business.