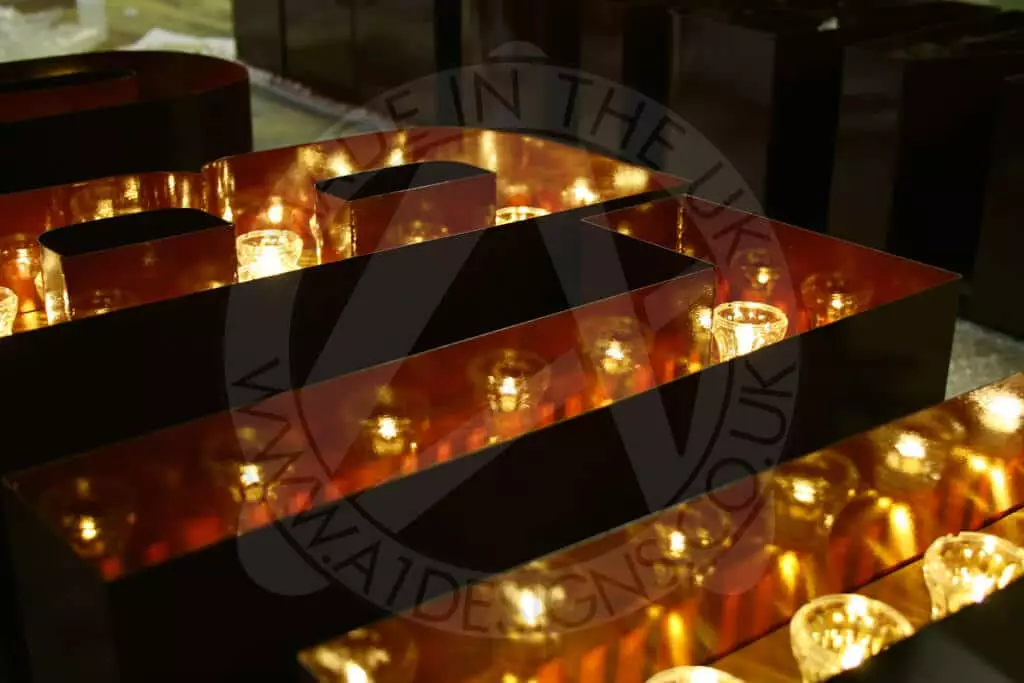 As a business owner, you will no doubt be looking for new ways to enhance the interior and exterior areas of your business to maximise opportunities for growth. When it comes to marketing the world is your oyster, so it's extremely important to learn about the numerous ways you can do this.
One way you can do this is with effective signage. Shop Front Signs , directional signage, interior displays and other forms of signage can help you to promote your business in a positive way. Light bulb signs in particular can help you to stand out from the crowd and gain new business.
4 Reasons why Light Bulb Signs are Business Friendly
If you are thinking about investing in a new light bulb sign for your business, you might be wondering what the benefits are. Below, we look at 4 reasons why light bulb signage can have a positive influence in your workplace.
1. They're Attractive
Light bulb signs provide an attractive way of catching the eyes of potential customers. Position them neatly in a shop window or as part of a display inside and you will find yourself dealing with customers you have never seen before.
When considering any signage for your business, it's important to think about how the sign will function and look once installed. Many people will think about the appearance of the sign without truly considering the effects of the signage or how it is positioned. The bright bulbs will not only add aesthetic appeal to your place of work, but will also help to ensure your business is seen by the right people.
2. They're Energy Efficient
A lot of people worry about the cost of running a sign that comes with loads of bulbs, which is understandable. Not to worry though; providing the right bulbs are used, light bulb signs can be extremely energy efficient. You won't have to spend a fortune to maintain the sign and you can benefit from having signage that catches the eyes of everyone who walks past.
3. They're Versatile
Like other forms of signage, light bulb signs are extremely versatile. A range of designs can be achieved with different materials and the colours/sizes can vary depending on your requirements. Long story short, light bulbs can be incorporated into a range of signage to help you deliver a glowing message.
4. They're Excellent for Generating Business
High quality signage increases your chances of gaining new business. Having an attractive shop front or workplace interior can really help your cause when it comes to getting attention from potential customers.
Signs made from light bulbs are not only attractive, versatile and energy efficient, they can help to make sure your business is seen. Providing your signage is well positioned, there's no way anyone passing by is going to miss what you have to offer!
If you are interested in light bulb signs to change the way your business presents itself, feel free to get in touch and we can discuss your project with you.