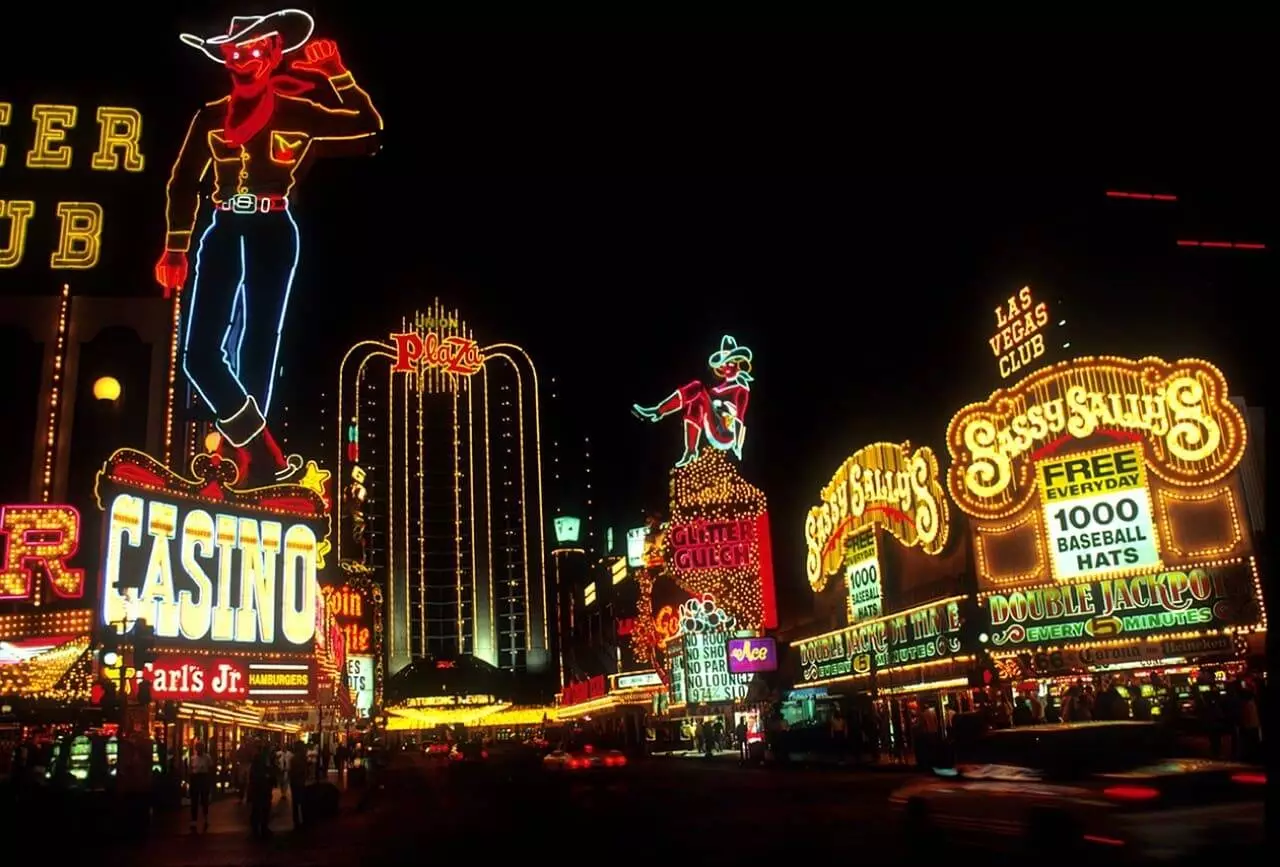 When you picture neon lighting, some may think of the LED neon lighting or Neon Signage that is often used in pubs, bars and restaurants. However, many others will harp back to a more nostalgic time of the 1930's, 40's, 50's and 60's, picturing the iconic neon lighting of Las Vegas, America. Or the Sunset Strip and the nights that never end in the casinos that never close.
Those iconic signs were thought to be lost to a time gone by, but a team of people based in Vegas have been restoring as many of the neon signs as possible but not in ways you might think. Taking today's technology and putting it to fantastic use. The team have managed to recreate the infamous signs through augmented reality and let the lights shine bright once again.

This is a major sign of the times when neon was at its peak in popularity. It has made a comeback and reached those heights once more, thanks to the new technology allowing them to be projection mapped as part of an installation at a Neon Museum in America.
Those neon signs that once drew visitors to Vegas, are now able to draw more visitors to the Museum and bring that nostalgia of a neon lit vegas back to life. The signs on display include the red 'Lady Luck' sign, Binions Horseshoe and the 'Star' part of the iconic 'Stardust' sign (they don't have the 'dust' part of the sign available to recreate using this type of augmented reality).
The whole project was able to be put together thanks to the use of drones that filmed each and every element of the signs, each bulb, corner and crevasse to be able to recreate the signs in extraordinary detail. This also helped with the elements that were missing, for example, those that were missing bulbs then were able to be 'put back in place' thanks to the digital imagery catalogue.
Since being introduced to the world in 1893 at the World Fair in Chicago, Neon signs have seen many rises in popularity over the years, but no location has been more synonymous than Vegas with the bright colours of neon.
Neon signage is on an upwards turn in terms of popularity and this is simply highlighted by the demand for these infamous relics of American history to be 'lit' once again. This is a trend that is continuing over here in the UK with massive increase in demand for neon signs for bars, clubs and restaurants. Once again being used to attract the crowds, neon is working its magic and becoming the go to for external signs. Some are taking the trend to the next level by installing these brilliant signs inside to create a retro feel.