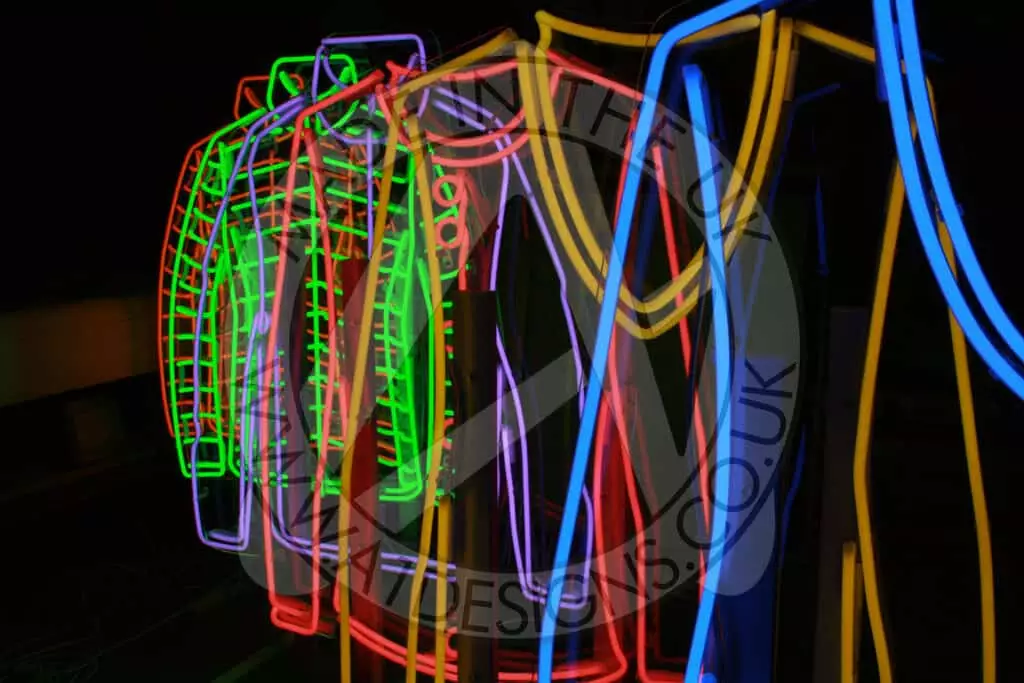 The different ways to use neon for visual merchandising
Neon has many uses, especially when in signage form. Neon signs can be used to create eye catching messages, both domestically and commercially, with many homeowners and business owners turning to neon to add visual appeal to their respective properties.
When it comes to visual merchandising, or VM for short, there's a lot that can be done with neon. As A1deSIGNS are often commissioned to create signs for a variety of sectors, we thought we would look into the different ways neon can be used for VM.
Visual merchandising with Neon Signs
Traditionally, neon would have mainly been associated with sex shops and red-light districts in popular cities. These days, with its larger range of colours and unique look that comes from each piece of glass being hand bent, neon has become popular in both commercial and private settings.
Retail space is extremely important in any store. Providing it's utilised properly, it can play a massive role in the success of a business, offering opportunities to engage with potential customers. The lighting used within visual merchandising can add value to any display, enhancing its overall look and helping to make sure products/services/offers are seen by those close by.
Whether you are looking to draw customers into your bar or shop, or you have a slogan you want to display in your restaurant, neon can be used effectively to catch the eye of passers-by or those inside.
Check out some of the recent examples of where neon signs have been used for visual merchandising purposes below, using a variety of techniques for different brands.
Levi's
In this case study, the aim of the project was plain and simple; use the Levi's slogan to create an eye catching sign that would be positioned in the store window. Using white neon, A1deSIGNS were able to manufacture a bright sign that will be seen and read by a high percentage of people passing by.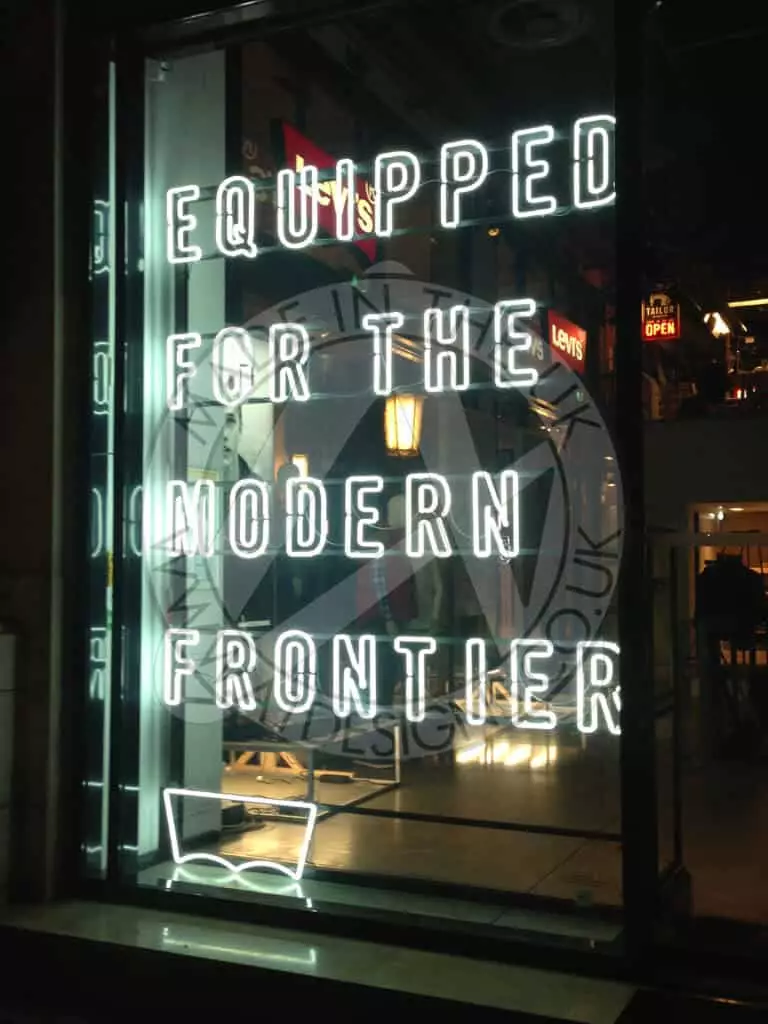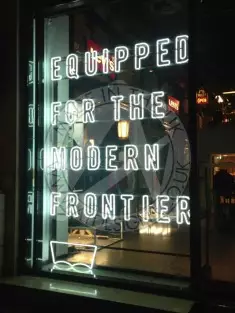 Christian Louboutin
The Christian Louboutin brand has become something of a global phenomenon, with shoes and other products proving to be extremely popular among women of all ages.
The visual merchandising for this well-known brand included a non-subtle blend of neon signage and light bulb signs, as we looked to create a huge window display that would be almost unmissable.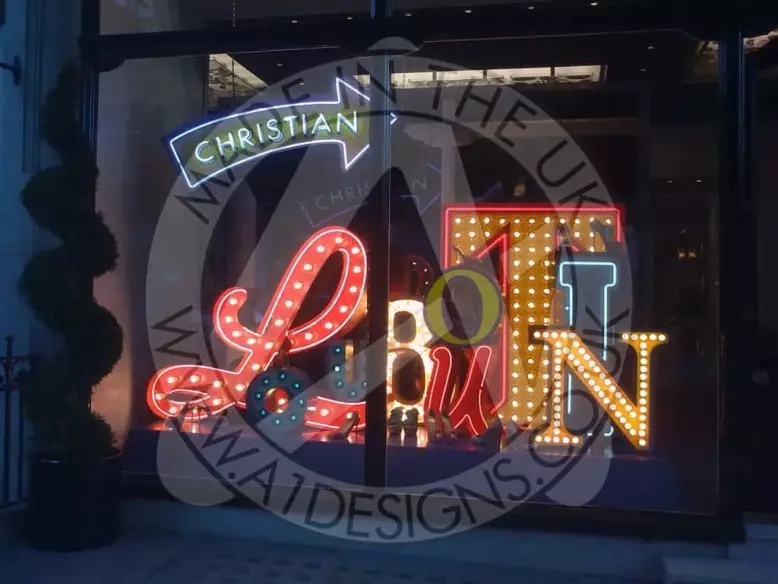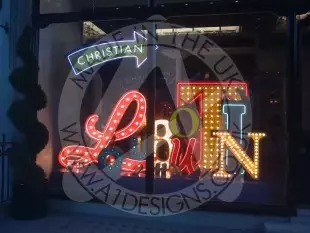 Uniqlo
The visual merchandising for Uniqlo is large and vibrant, showcasing a range of the company's clothing products, but with a twist.
Uniqlo's clothing range includes jackets, jumpers and shirts, all of which were used to create this unusual visual merchandising display for them to use in store.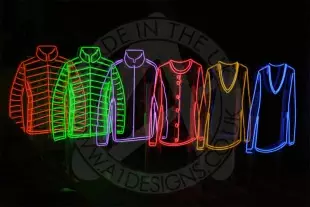 Victoria's Secret
For those of you that don't know, Victoria's Secret models often wear angel wings when strutting their stuff on catwalks or at global events. When they asked us to commission a neon sign to promote their wings, A1deSIGNS were more than happy to oblige. Check out the neon wings below!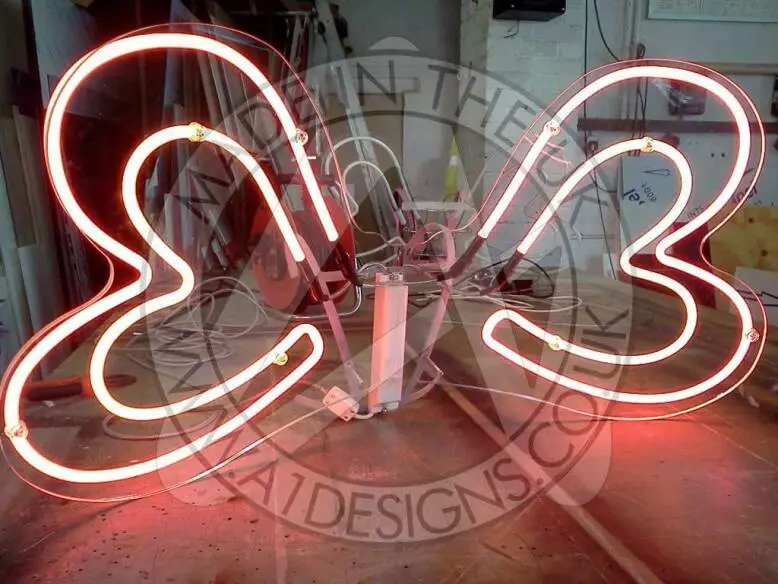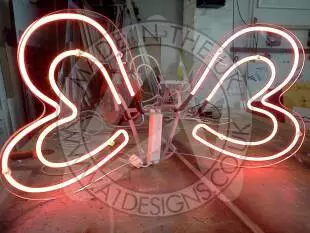 Giorgio Armani
The universe seems to love neon, and Giorgio Armani are just one of many high-end brands that wanted to utilize the unique look of neon to help enhance their marketing efforts. When you use their branding as part of a neon sign, it highlights the elegance of their logo.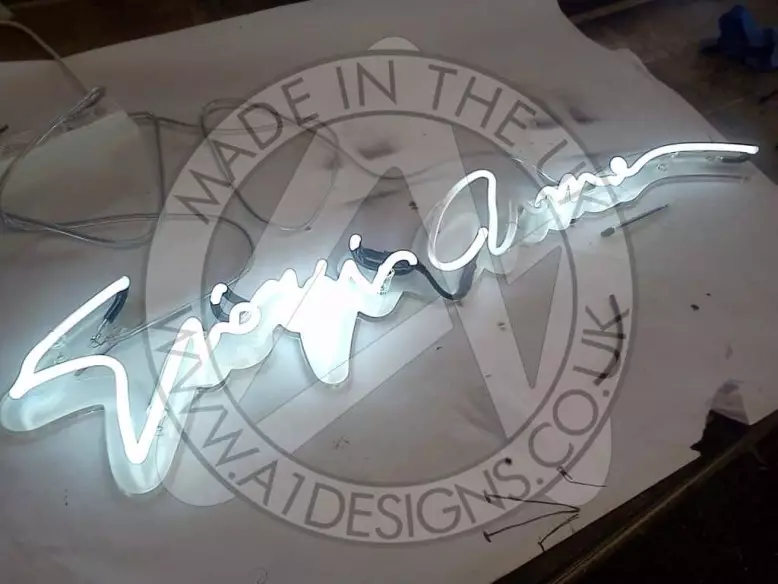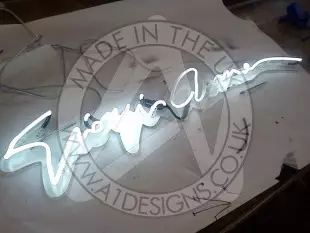 Topshop
When a new Topshop store opened locally, A1deSIGNS had the pleasure of commissioning this beautiful neon sign to form part of their visual merchandising.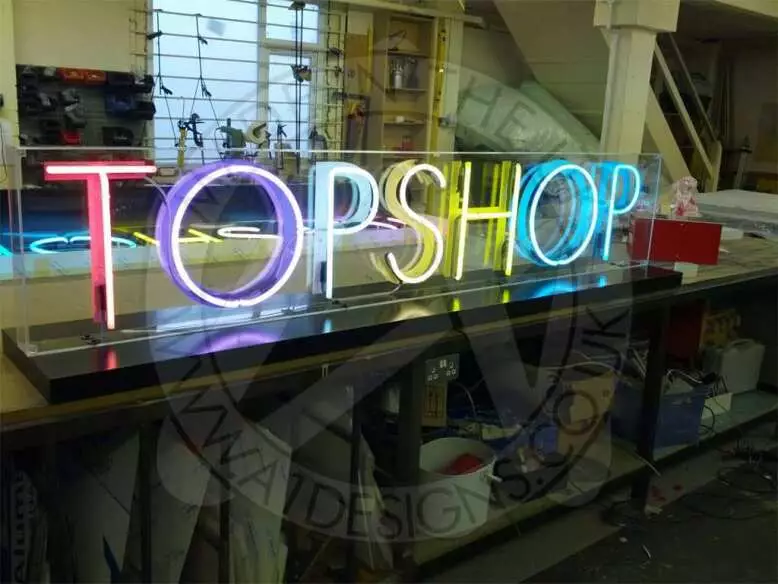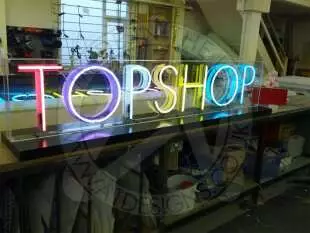 ---
Visual Merchandising for Retailers
Used effectively, neon can be a great tool for visual merchandising and advertising. We are happy to talk to you about any ideas you have, whether you are looking to promote products in store or you need something to shine bright in your shop window. With a combined experience of over 150 years within our currently active team, we have the ability of providing you with VM that you and your potential customers will love.
A1deSIGNS love all things neon related! Why not contact us today to talk to us about commissioning neon signage for your business brand?