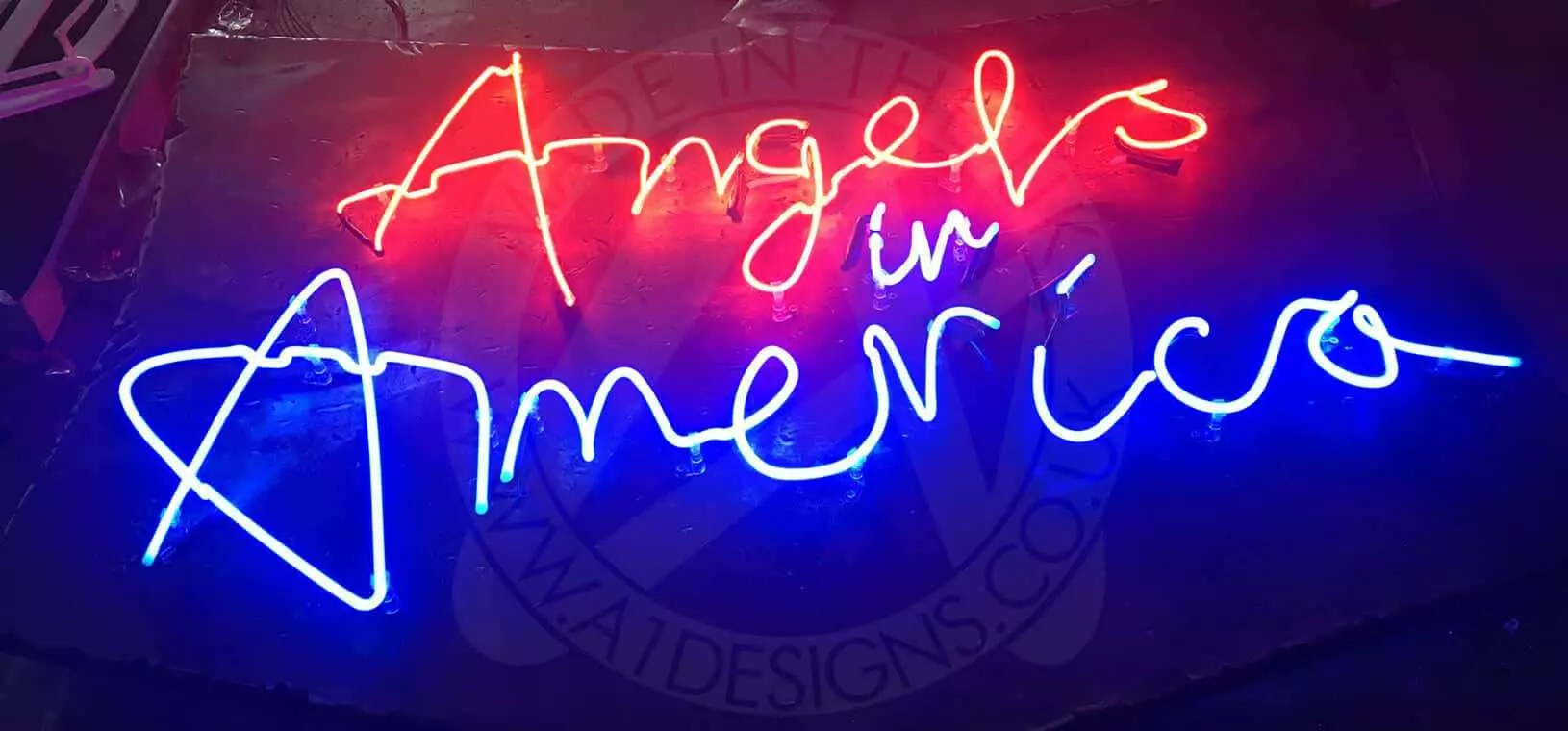 A Brief Look at the Reasons Why Neon Has Become So Popular!
More and more people are turning to neon to create stunning visuals, not only for marketing, but for decorative purposes too. With its massive surge in popularity in recent years, it's really got us wondering; "why have neon signs become so popular?".
Let's take a brief look at the history of neon signage first and the way it has changed.
The History of Neon and How it has Evolved.
In the past 100 or so years, neon has made its way from lab experiments to the dizzy heights of Las Vegas and London, lighting up some of the most famous buildings in the world's most recognised cities. Today, neon can be found in shops, restaurants, bars, at events and even in homes. But where did it all begin?
Neon emerged into the world as a high-end luxury item, with the first signs sold in America bought for thousands of dollars. In the 60's and 70's its red glow became synonymous with some of the less reputable areas of the world, however as time has progressed, it has evolved into more than just a medium for signage, it has become an art form. These days, musicians, architects, artists and business owners are all warming to the idea that neon signs can be used to create eye catching works of art that can be used in a variety of ways.
For whatever reason, neon is back in the spotlight once again, providing visual merchandising opportunities for some big brands names, such as Armani, Levi's and Topshop. Neon has gone from being widely associated with motels, sex shops and red light districts to a world involving music, arts and commercial marketing.
So, Why do People Love Neon?
There's plenty of reasons to love neon and the people of the world are really starting to agree. Below, we look at the top 5 reasons why we believe neon has become popular once more:
Colours – Though neon's trademark colour is red, with the assistance of powdered tubes, there is now a range of other colours available, meaning that signs can be made to compliment a brand or add a burst of colour into a room.
Versatility – Neon tubes are available in a variety of diameters and because it is hand bent, it means that almost any style that uses a consistent stroke width can be 'neonised'.
It's almost unmissable – You really can't miss it. Business owners and marketing managers want their stores to be seen and neon is one of the best ways of achieving this.
It's an art! – Neon really is an art. You only have to look at some of the examples below to see for yourself how easy it is on the eye.
It Glows – Unlike other traditional sources of illumination, neon glows, rather than lighting up. Because of this, the effect is always pleasant on the eye, as opposed to being too bright.
There's dozens more reasons why neon is a strong contender for the most popular signage form out there, but we'll not bore you with a super-long list. Instead, why not check out the different ways neon can be used to enhance the look of your home?
---
Commissioning a Neon Sign
It's fun to get creative using neon. Depending on where you choose to display your sign, it can add light and colour to a room or window. Suitable for both internal and external use, neon is a unique way to draw the eye.
However you choose to use it, neon can be mixed with other styles and themes to create unique displays. So whether you're a minimalist or you prefer a contemporary approach to design, there is no reason why neon cannot be used as an eye catching compliment.
If you are looking to use neon in your project, A1deSIGNS can commission a neon sign for you. Contact us today and we can get to work planning your very own neon creation.