Neon Christmas Lights
Christmas is only a month away now. Why not add a festive LED flex neon sign to your decorations? We've got plenty of new – great-value – Yuletide options available to transform your home.    
We've expanded our range of festive LED flex neon signs this year. We hope you like them.  
Click on the titles to go to the individual product…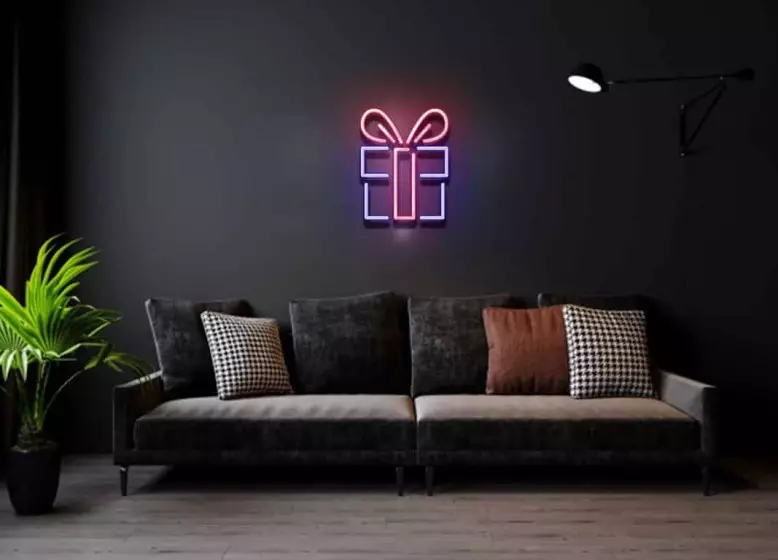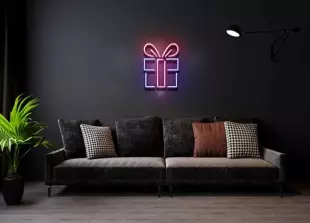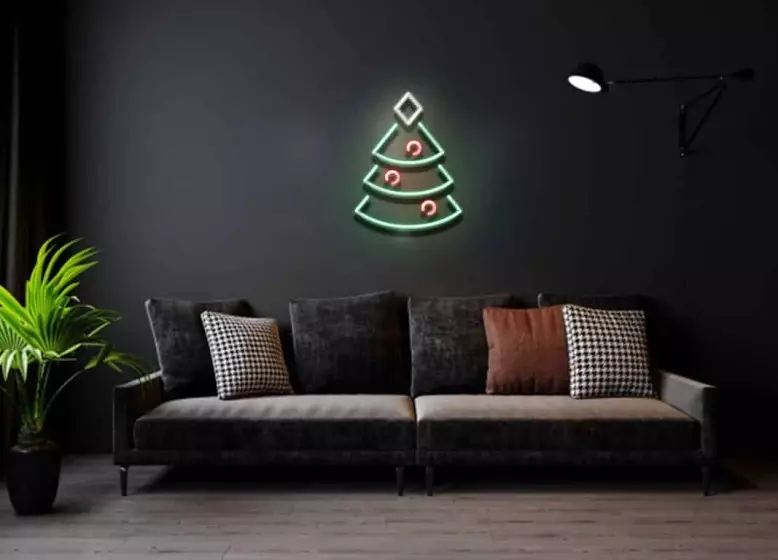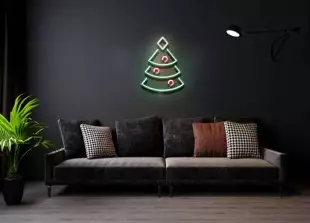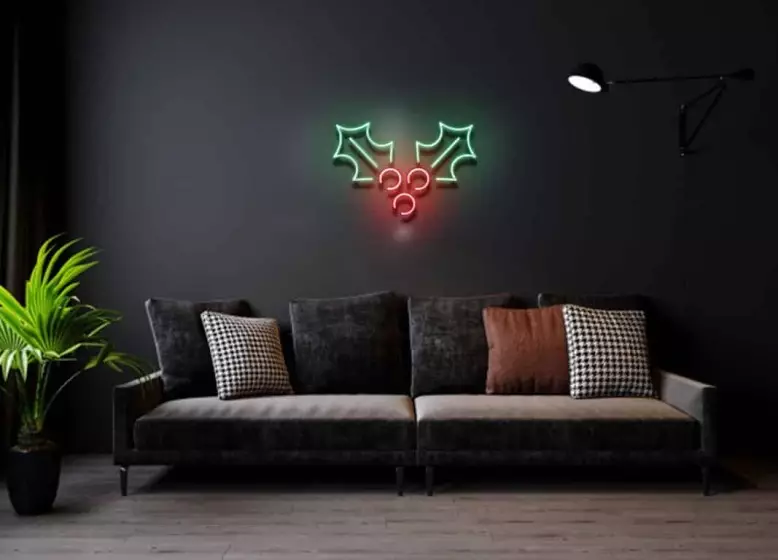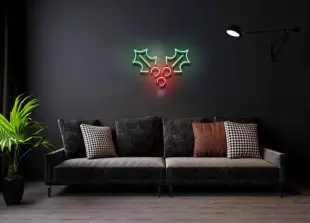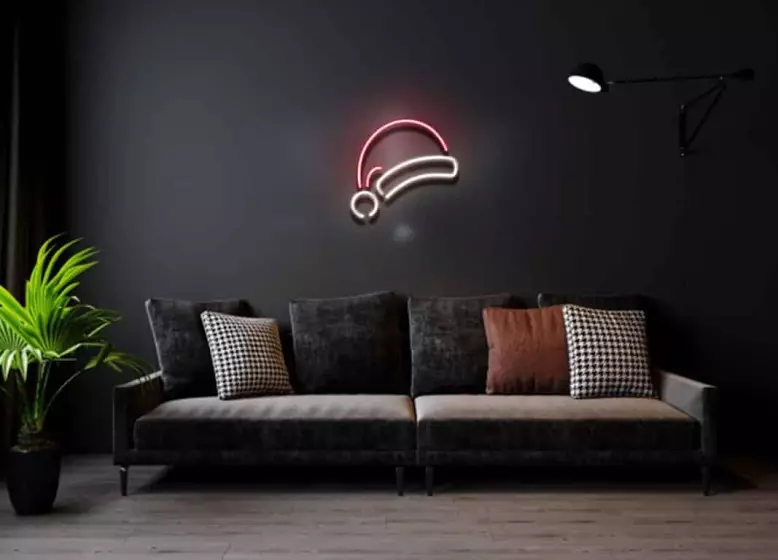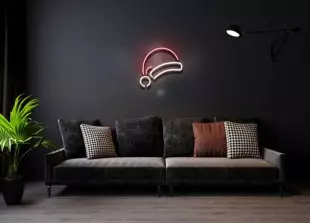 Please contact us for custom quotes for your Christmas ideas, designs or logos.
* LED Flex Neon signs are the more cost-effective alternative to our premium LED Neon. Although they do not compete with real neon in brightness and quality, they provide a neon-like effect at a cost-effective price point. The product is both durable and easy to install, it comes complete with a hanging kit or sign supports so you can either hang or mount your sign directly to the wall. 
We hope you have a happy Christmas from everyone at A1DeSIGNS. 
Why choose neon art? 
* Neon art is not used to advertise or guide. It is instead used to lighten up an environment or create a statement. 
We've found at A1deSIGNS that neon art is getting more and popular. Whether used to liven up an office space, decorate a wall in your home, or for an external showpiece – neon art seems to be the go-to medium. 
Neon art can be pretty much anything. And you do not have to be an artist to create a piece of neon art. If you have a phrase that means a lot to you, or a logo you wish to convert, we can help. Even something as basic as a name can be turned into neon.  
Some benefits of neon art…
One Of A Kind
With the combination of your imagination, the different colours and backing materials available and the different styles, your art can be truly unique. 
Impact Piece
A neon art piece is something that will pop, drawing the eye the moment you enter a room. 
Portable
If you want to be able to travel with your neon, we can make it as a complete unit, so you can simply take it somewhere and plug it in. 
Scale
Or we can also make your neon are as big as you like, the sky is the limit. 
Interested in neon art?
The first step is to work out what you want. If you have some ideas, we will help go through the options to help work out what it is you are after. Once you know what the sign is going to say or look like, there are a range of backings to choose from. 
Once all the details of your piece are decided and a price has been agreed, we then proceed to the artwork stage where we draw up your design so you can see what it is going to look like. When you are happy with how it looks, we then send the design down to our glass shop and they create your neon for you to enjoy. 
Please contact us for more information. We'd love to chat to you and discuss options. See more of our neon art pieces on our Pinterest Page.
Can Neon Signs Be Repaired?
Can neon signs be repaired? This is a question we get asked regularly at A1deSIGNS and the simple answer is? Yes! Neon signs can very much be repaired. 
If a sign is broken or not working properly, we can diagnose the issue and fix it. Give us a call, send over an email, or bring it in to us and we will do what we can to help. 
Some common repairs we deal with include replacing broken glass tubes, fixing broken wires or connections, and replacing failing transformers or power supplies.  
If your sign stops working for any reason, turn it off then on again. If this does not correct the issue, turn it off and leave it off, then contact us so we can assist with fixing it. 
* If you cannot bring your broken sign to us – we can come and investigate the fault and more-often-than not make any subsequent repairs on site. 
It is important to only trust trained professionals with repairing neon signs, as they can be dangerous to work with and require specialised knowledge and tools. 
---
Check out more of our articles here. And please drop us a line if you'd like to chat about any of the details we've covered or to find out more about how we repair neon signs. 
Neon facts that you may, or may not have known
There is only one type of neon. Glass tubes that are hand bent to a design, offering a unique way to create both art pieces or neon signs, fully recyclable, long lasting and versatile. 
As you probably guessed, we love neon at A1deSIGNS. Which is why we're always keen to shed light on some of the misconceptions surrounding neon that are put out there – typically by LED using companies that have no knowledge or experience of Neon. 
Below is a list of 10 FACTS about Neon that you may not have known – which will hopefully put to bed some of the falsehoods put out there…  
Neon is not going to burn you if you touch the lettering.

 

Neon can be used at touching height without a cover.

 

Neon can be High Voltage or Low Voltage.

 

Neon can be used internally or externally.

 

Neon signs do not always require a fireman switch.

 

Neon can be dimmed, flashed, chased and strobed etc.

 

Neon may be fragile but if packaged and sent correctly, it will arrive safely.

 

Neon has a life expectancy of around 45-50,000 hours, but can last a great deal longer than that.

 

Neon does not explode randomly.

 

Neon and Argon Gas are both Inert Gases- they are not themselves poisonous.

 
If you are in need of advice about Neon please feel free to give us a call we are happy to help, if we don't know the answer we will try and find out for you. 
---
Check out more of our signage articles here. 
Christmas LED Flex Neon Signs 
The festive season is well and truly upon us and our LED Flex neon online shop is now stocking several festive neon treats.  
We've got most things Christmassy covered with bells, gifts, trees, stockings and even holly. Great as a gift or a decoration for the home.
So, why not celebrate this Christmas with style with a great value LED flex neon sign? Click on the titles to go to the individual product…
* Note our LED Flex Neon Signs are made from silicone, not lower quality PVC. Silicone has a high heat resistance and does not discolour. The flex is mounted to an acrylic back panel with polished edges for that extra high-quality finish.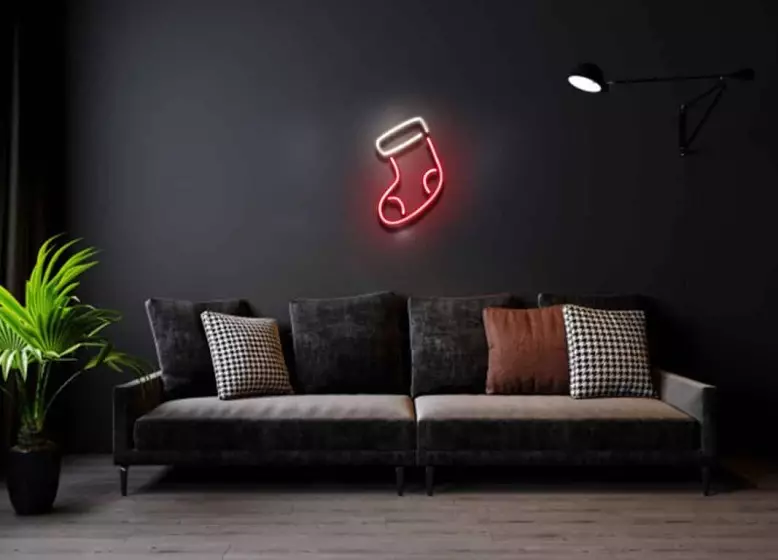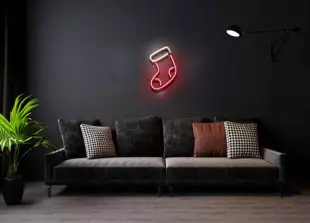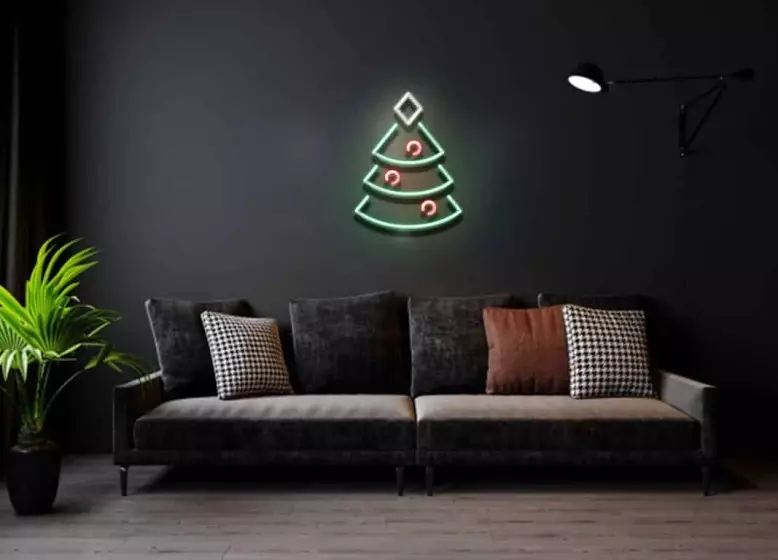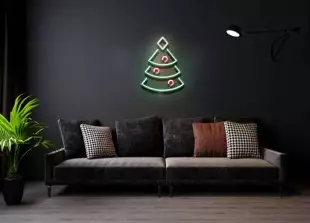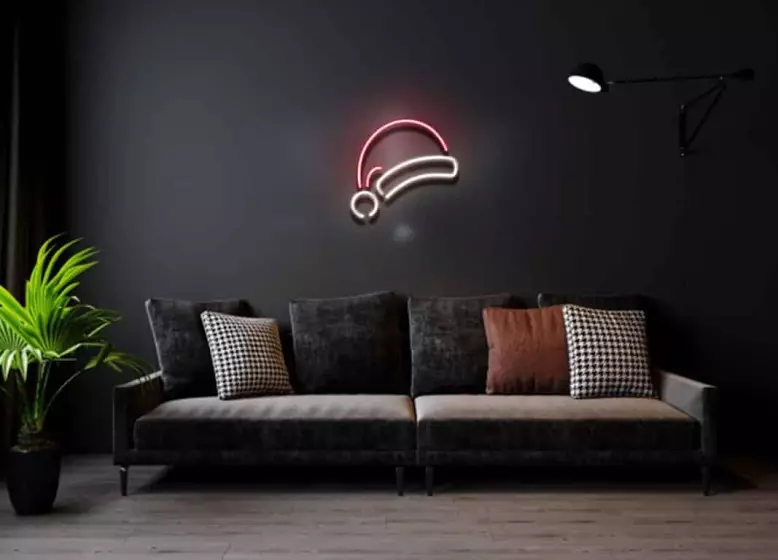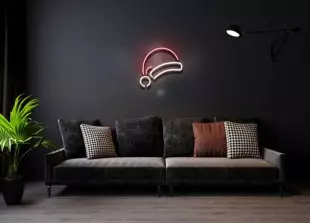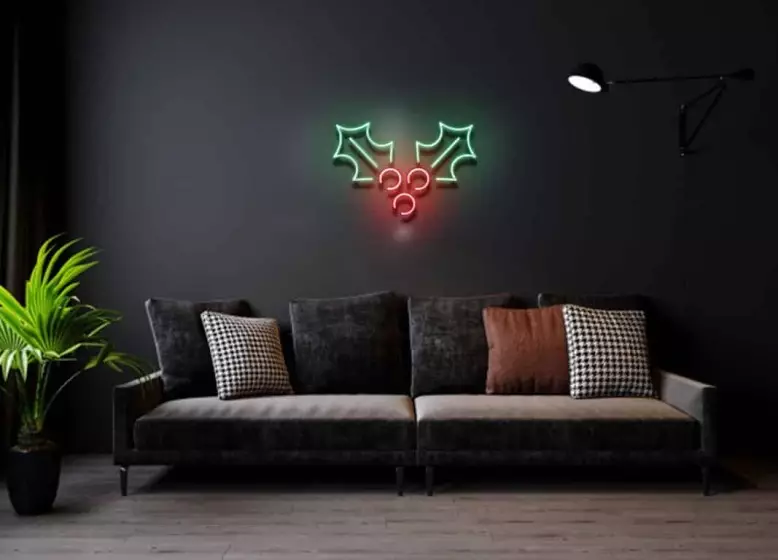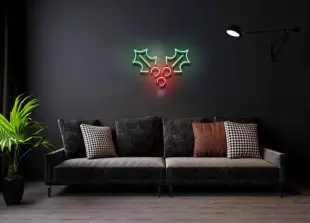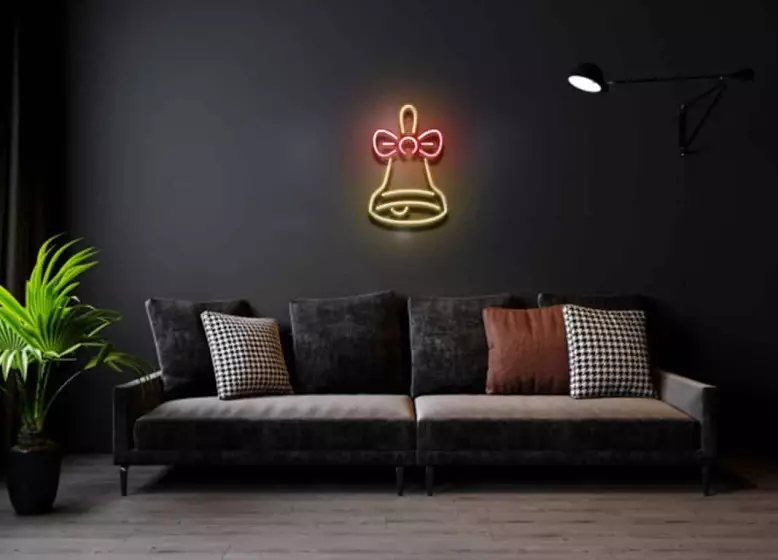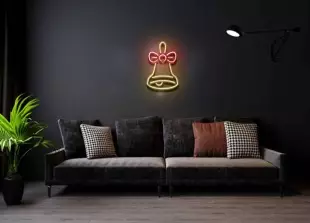 We have plenty more Christmas offerings – just browse our online shop here.
* LED flex neon is NOT a real NEON SIGN. Neon Signs are only made out of glass by highly skilled artisans, and we can provide real neon signs as an in-house, custom-made service to the UK and EU. If you would like a quote for a neon Christmas sign, please email us directly. if you want to know more about real neon you can download our guide here. Want to see how real neon signs are made check out our video.  
Custom neon restaurant and bar signs
Custom neon signs are increasingly becoming the go-to choice for the food and drink sector.
In these tumultuous times – more and more restaurants, bars and clubs are really needing to stand out from the crowd. And a well-positioned and thought-out neon sign is a great way to achieve this. 
Neon has an intrinsic drawing power – so an attractive, brightly lit neon sign will always catch the eye of passers-by. 
It's common for bars and restaurants to be dimly or intimately lit on the inside, so at first glance they may appear closed. Having the right signage is extremely important if you want people to find you and neon can help you to achieve this. 
And of-course once customers are inside neon provides a great opportunity to promote a special food or drinks deal. Here's some of the different types of signs we've created for customers: 
2 for 1

 

Buy one get one free

 

Happy hour

 

Now open

 

Beer brands

 

Cocktail names

 
In addition, the name of the bar or restaurant can also be turned into a neon sign and used as the main 'shop-front' signage.  
CONTACT US 
If you are thinking about getting a neon sign for your bar, pub, club or restaurant, please take the time to contact us. We can talk to you about your ideas and create the perfect neon sign for your bar. 
---
Check out more of our signage articles here.